We're starting to get a little bit frustrated with our UPS guy. 
He's a great guy, always patient and freindly, but he has brought us something EVERY day this week!
I guess that means fall is coming - we ordered a bunch of lines at the Spring Quilt Market for fall delivery, and we're starting to see thme now. I'm not ready for summer to be over! 
I'm willing to forgive him a little, though, because today he brought us a new line by Cori Dantini.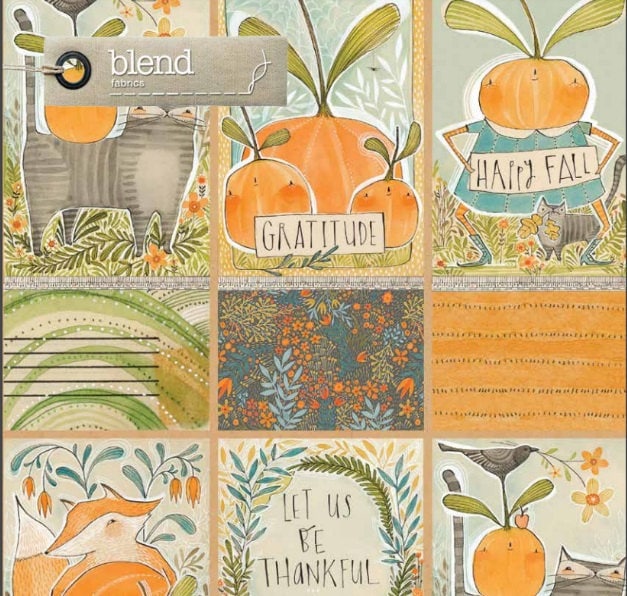 Fall Goodness is one of those lines we saw at market, and we've been waiting with our breath held for it to arrive.
We don't alwaaaaaaays remember which pieces we order from a collection, and some of the pieces were a surprise coming out of the box, but it turns out we ordered the pieces for the The ! Yay!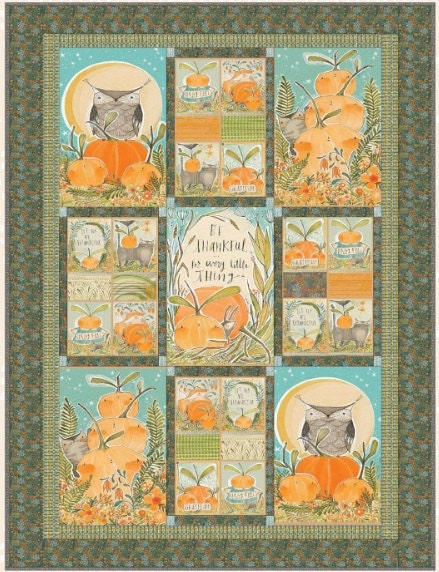 The quilt uses two different panels (one of which has large blocks), making this a preatty quick-and-easy projects. It's 52" x 82", making it the right size to throw across the back of your couch for autumn holidays (like Friensdgiving!).