I know, believe me, I know - it is WAAAAY to early to be listening for Christmas carols on the radio. 
It feels good to get something done ahead of schedule, though.  The advent calendar is done, and waiting to be filled with little candies (or sewing notions...) on December 1. 
All of the numbered pockets come from this mod Christmas panel by Zen Chic.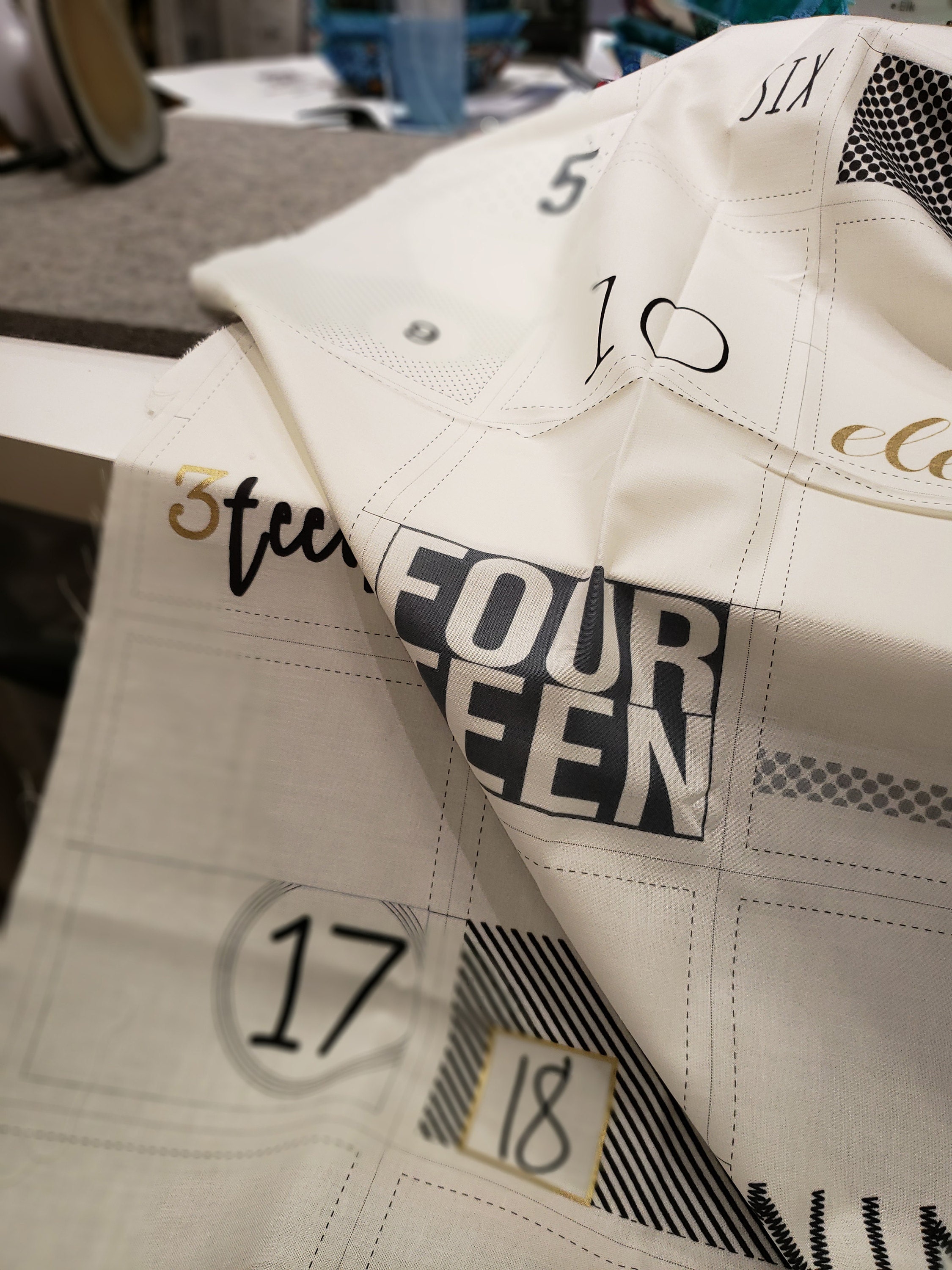 There are instructions printed on the panel, so I decided to jump in and start cutting pieces apart.  The squares include the pocket and their own backing, but you do need an extra background piece to attach the numbered pockets to. 
I didn't know what my background was going to be when I started, but I knew that something would come together after I got the pieces cut out.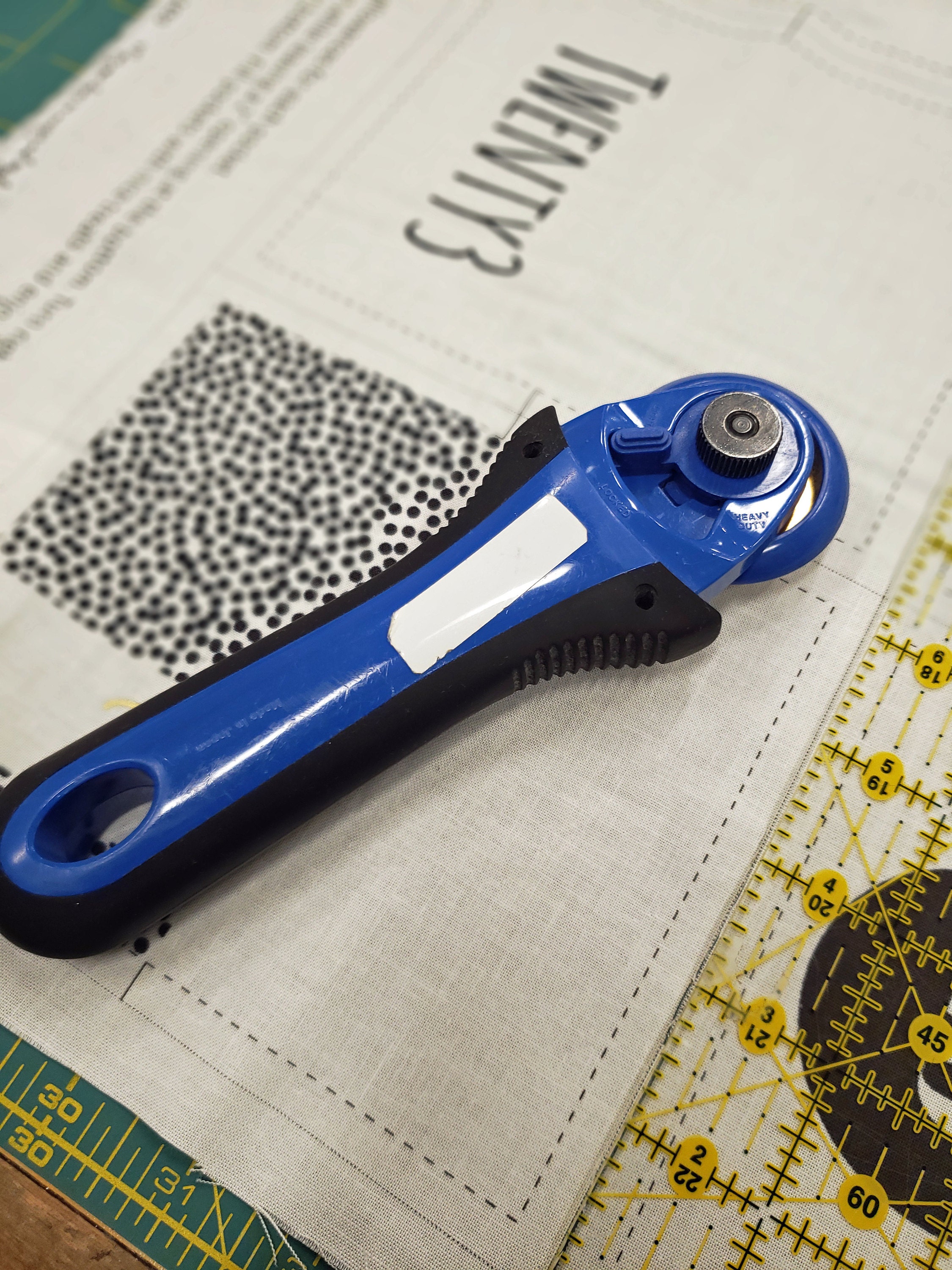 The pockets are self lined, yay! That means you just fold the rectangles in half, right sides together, and sew around three of the edges. Leave yourself an opening to turn the pocket right side out.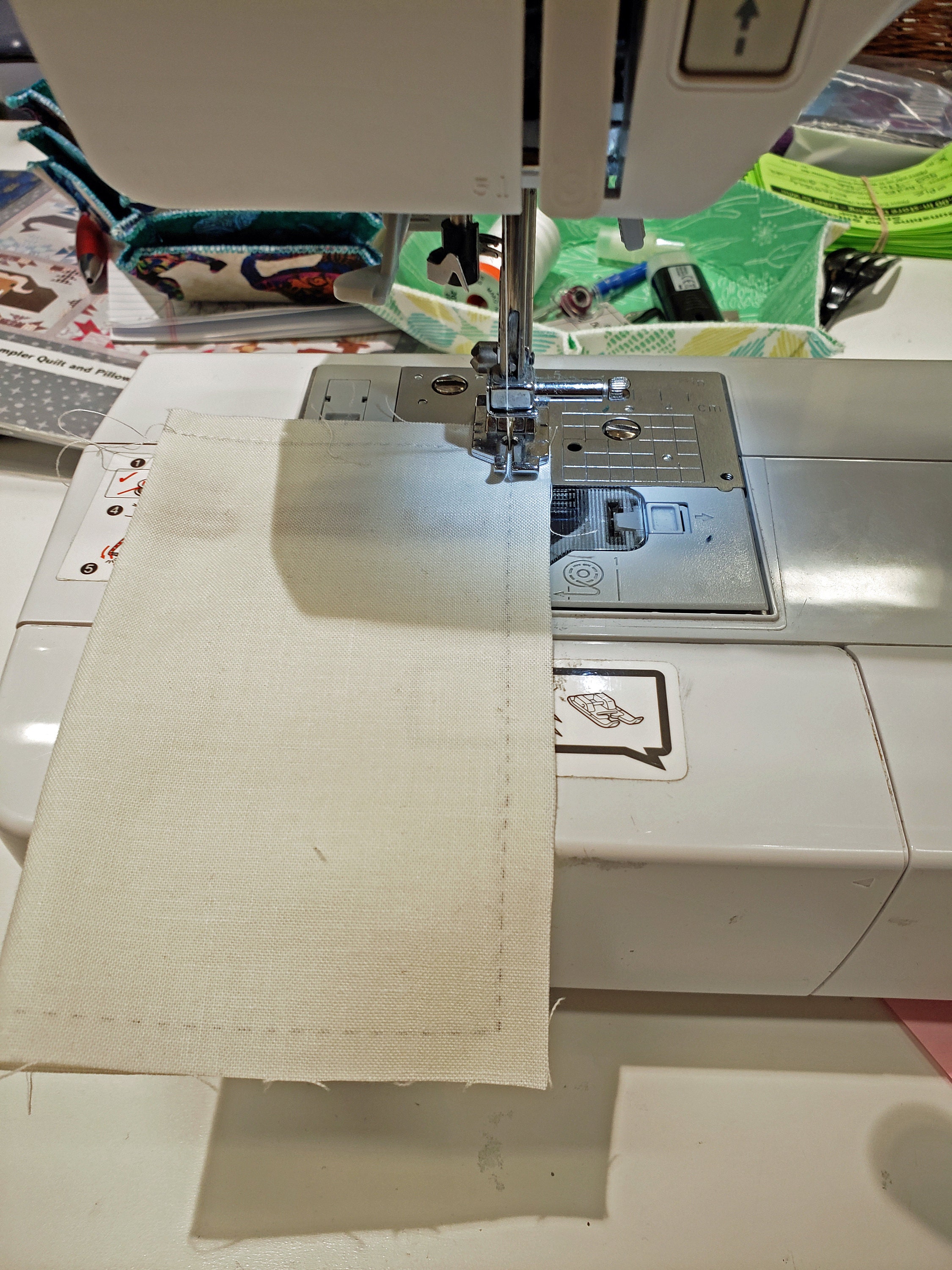 Once they're turned right side out and pressed, it's time to decide how you want them placed! I have seen this as a very, very cute garland; sew the pockets to a piece of bias tape, and you're done!
I wanted to make this a slightly sturdier wall hanging (that could, ya know, be used more than once), so I decided to sandwich mine with batting.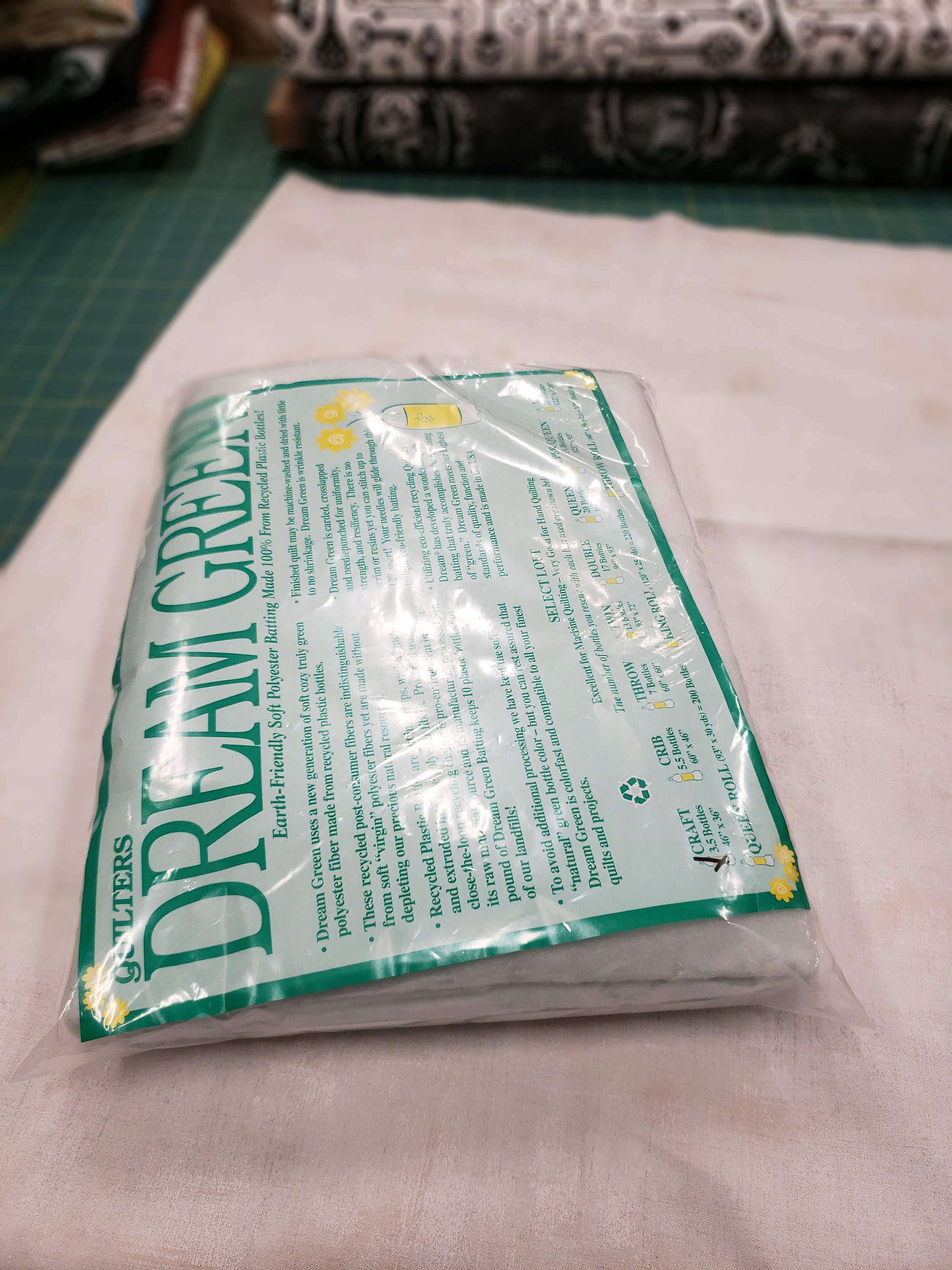 I finished it with binding, and two corner-pockets for hanging.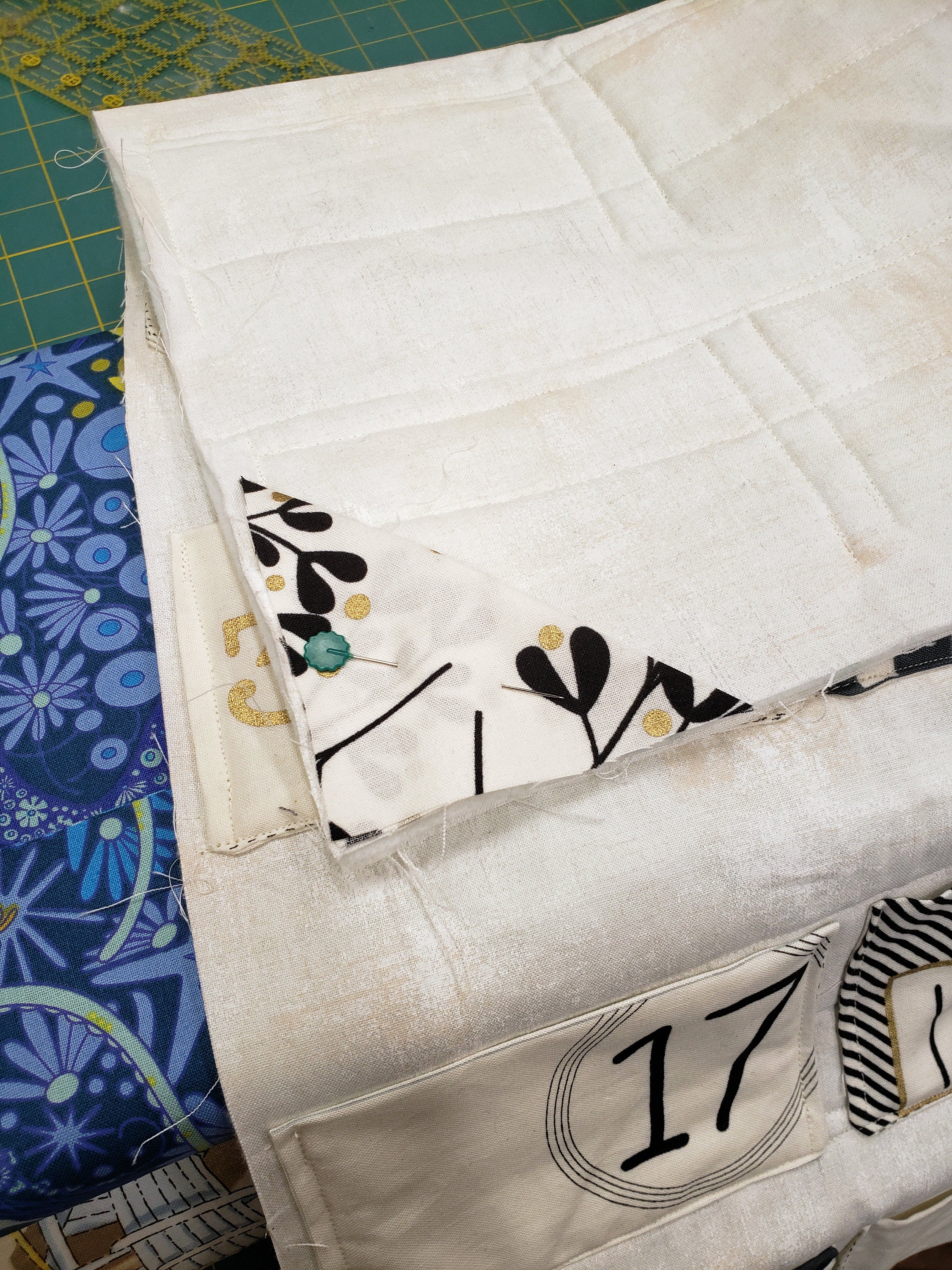 Ta da! Now I'm ready to fill it with notions and goodies for Quilter's Christmas. 
What's something that you - or someone in your family - always makes for the holidays?